Plus the Yearly Licence support Fee of $6000
Full Tuition on the Software Programme.
Comprehensive Operating Manuals.
On-going Support by Skype/ Email/ Phone.
Software Licence (Intellectual Property).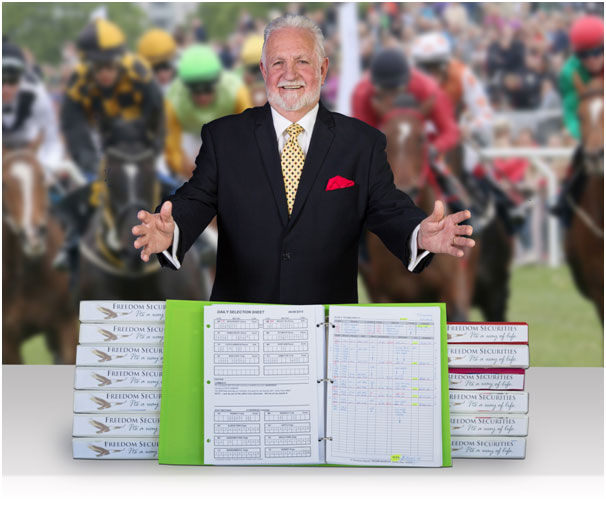 Future Upgrades on Continuous Developments
Comprehensive Training on all aspects of the Business
Daily support with Selection Sheet  and our worksheet emailed to you 7 Days each week
Clive Gannon, Director Freedom Securities, with years of daily hand written results of the Freedom Securities Software Programme that shows consistent winning outcomes.