Clive Gannon
Director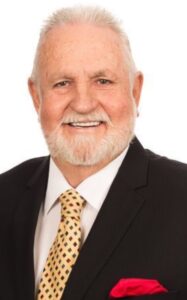 Clive Gannon is an Australian who graduated from the Harvard Business School USA in 1976 and has over 40 years of negotiating, marketing and selling expertise. He has managed several large companies around Australia and overseas as Marketing Director, Managing Director and Chief Executive including Polaroid, Vogue Magazine, Paul Hamlyn Group, Summit Records, Fletcher Fotographics and the Sunshine Plantation (Big Pineapple).
Clive moved to Queensland to semi-retire in 1992, however in 1996 along with a partner he negotiated the purchase of the Sunshine Plantation (Big Pineapple) from News Limited and managed the business successfully until 2001.
In 2001, he started his own Real Estate and Business Sales Brokerage (Gannon Realty) company. It was during this time that he was introduced to the Freedom Securities software programme which had been painstakingly developed over a 20-year period. After proving it for himself, he and his son Brad, purchased the business and today hold the exclusive selling rights globally – describing it as "without a doubt the most exciting business concept I have seen in my entire 50-year business life".
The Business is conducted on a Daily basis by Clive and Son Bradley. They are totally committed to a successful outcome for ALL Clients/operators.
ABN 14 613 075 442